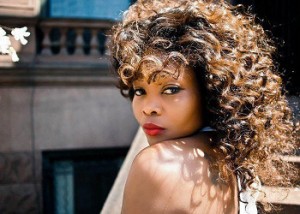 A professional stylist for over 12 years, Nicola Augustine is considered one of the most highly sought stylists in the world. Her role in the beauty industry includes that of educator, consultant, salon owner, runway and editorial stylist, and creative director.
Nicola Augustine is a name long associated with the latest in trend-setting celebrity hair styling. In using hair as her canvas, she is able to bring a distinctive, aesthetic, and fresh approach to each client's unique beauty. She has successfully styled from CEO's, actors and musicians to chemotherapy patients. Her unparalleled one of a kind technique has changed the world's definition of wigs and hair extensions.
Nicola Augustine understood from a very early age that hair is not just an accessory but the key to feeling beautiful. Mastering skills in cutting, braiding, styling and extensions, Nicola Augustine's distinct sensibilities quickly won industry insiders who recognized her unique abilities and innovative styling techniques. Her work has been featured on television, the runway, and in publications including Italy Vogue, Essence, Vibe, Honeymag.com, Sophisticated hair.
Hair is her passion, Nicola is always on top of trends; it is her persona. Her goal is to continue growing and exceling in her craft. Nicola intends to ultimately share all that she has learned. In Nicola's words, "Hair is my art, and I love the process of transforming someone from start to finish. I love hair and feel incredibly blessed that I've found a career that resonates with me so perfectly. As a stylist, I believe in honesty, creativity, and hard work: all functioning together to produce a beautiful end result for each and every client."